Peek through the churchfence. The beginning of Unitarianism in Transylvania
Kovács Sándor
:
Peek through the churchfence. The beginning of Unitarianism in Transylvania
. Kolozsvár: Kolozsvári Protestáns Teológiai Intézet
Wednesday, 2021, April 21 - 19:00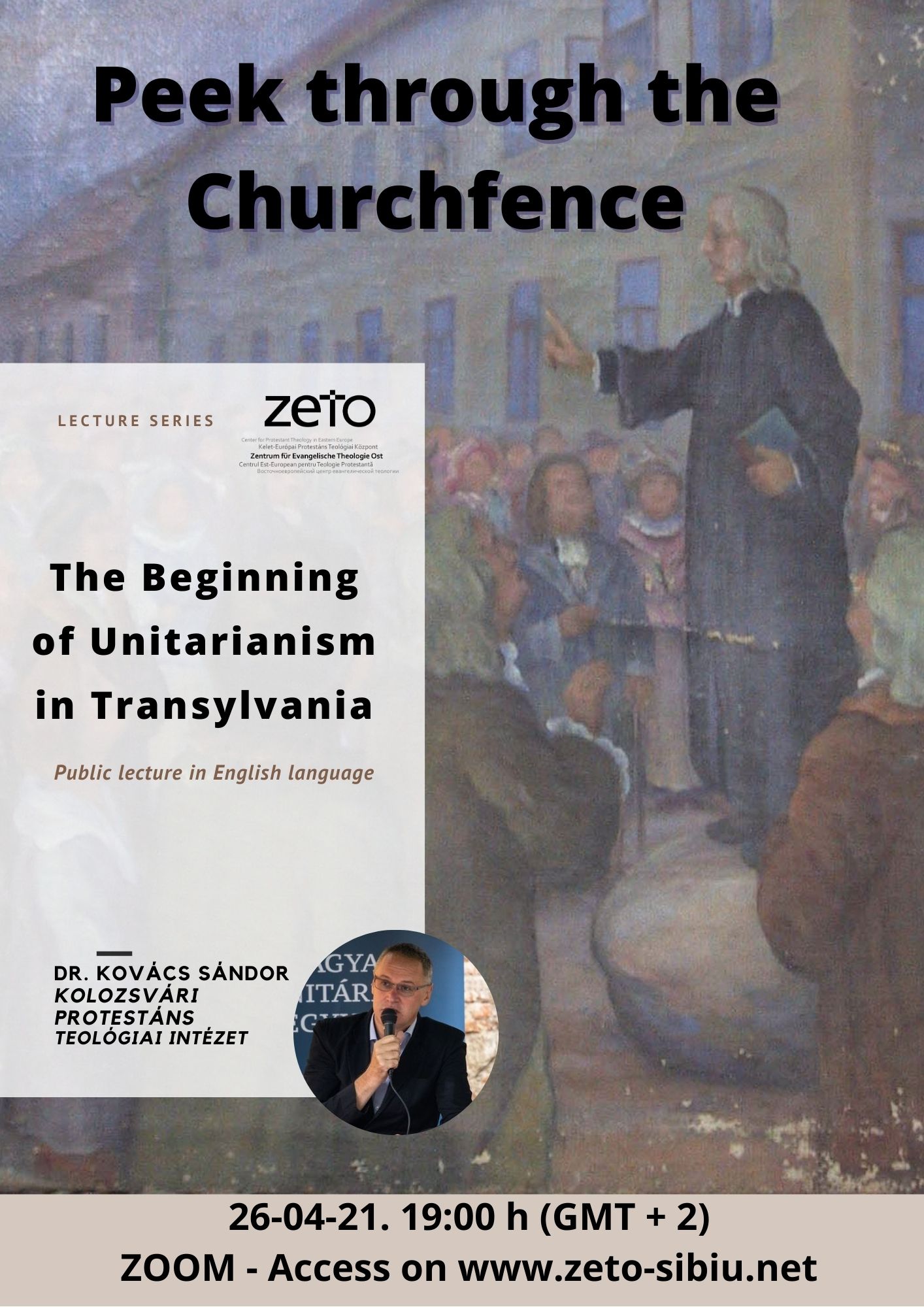 One of the most exciting but least known communities in the history of European Reformation is the Unitarian branch, which has become a church community in Poland and Transylvania. In addition to Ferenc Dávid, considered the founder of the Unitarian Church, the lecture will focus on his direct co-workers: the Italian doctor Giorgio Biandrata, the humanist poet Johann Sommer from Pirna, and the Transylvanian Jacobus Palaeologus, sentenced to death by the Inquisition. In the 30 minutes at the author's disposal he will present the religious world of the 16th century Transylvania and the diversity within the emerging Unitarian community.
The conference, organized by ZETO (Zentrum für Evangelische Theologie Oost), will take place online on Zoom. The link to the conference will be available at https://www.zeto-sibiu.net in due time.